It's international Youth Day 2014!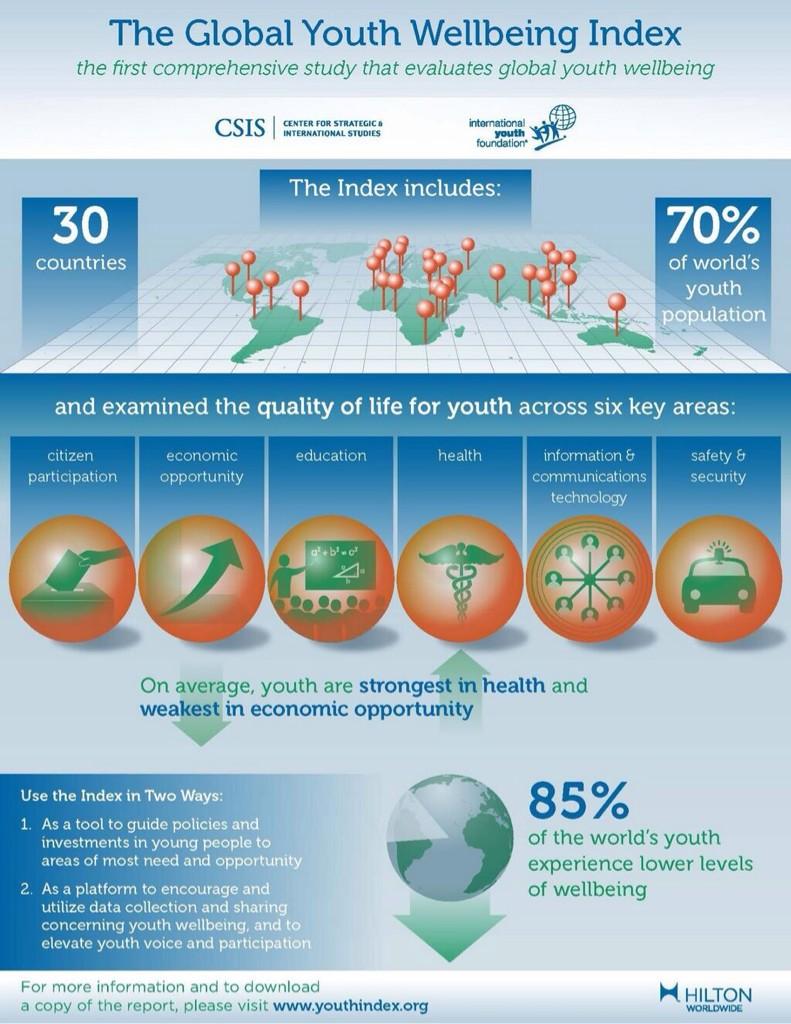 I am here, writing, to make sense of my research, which is 100% about young people in Africa and around the world. I check out #IYD2014 and all I see are complements, complains, suggestions, recommendations and strategies. My best for the day, is the Global Youth Wellbeing Index report and infograph. I can't help notice the success stories being shared- coming from the young people themselves, and from all over the world.
I like having a positive outlook on young people- whether in my research or in the development work that I get involved in from time to time. This notwithstanding, I also never close my critical eye to issues of youth, especially, youth agency. That's what I will do today.
I like telling stories, so I got one from a report I was reading yesterday. It was all about moving beyond the traditional youth theory. The author of that report claimed that first there exists a traditional youth theory, which tends to frame youth as risky, disconnected, in need to help, but most importantly, it frames young people as risky and in need of control and management by the government.
I do not want to sound very Foucaldian here, but does this not reflect what we see in most government policies and programmes for young people? What government considers the formal channels for engaging with young people, and what they use to implement the policies they develop for young people, are usually influenced by this narrative of risk and in need of control and management. Projects like Sports and the National Youth Service are just some of the projects which different researchers have found to be a 'control' mechanism for young people.
Secondly, the biggest mistake made during 'considering youth' in government policies and programmes is the general categorization of the young people. We often forget that young people are diverse based on their levels of education, gender, cultural differences, geographical locations and even class in the society. Picture this. A government sets up a fund or grants and requires young people to form and register groups so that they can benefit from the Fund. With all due respect, this is meant for the good of the young people, and I have no qualms against it.
But, how will uneducated rural young people, especially those in the rural areas or those in our slums have the capacity to form a group, manage it effectively to the extent of having a SMART idea that can win a government grant. The ones who will mostly benefit from these grants are those groups that are led by a certain category of young people. A category of young people, who have a certain level of knowledge and have acquired certain skills set, will indeed have the confidence to bring a group of youth together and guide them through the group formation process, work with them in developing the projects and applying the grants. They struggle through making sure the group runs smoothly, and manages the finances effectively. But there is always a challenge - how much have the rest of the group members learnt, and been able to play a critical role in the group activities and leadership. Here, I am not out ruling the 'side effects' of capacity building that occur in a group setting.
It's not all lost, but its worth to remind governments, donors and other stakeholders that support youth policies and programmes, that youth is not one category- it's the most heterogeneous generation of people we have on this continent. Therefore, programmes should be set-up to also acknowledge this heterogeneity.
Now back to being positive on youth issues. First, I must applaud all those programmes and institutions that allow young people to not only speak their voices, but also to develop their own initiatives, make mistakes, and still support them through the re-learning process. Creating and supporting formal and informal platforms for youth learning and sharing is the most effective way of influencing and building the confidence of different categories of young people. It enables peer to peer mentoring, as well as offers new standards for the young people to measure their performance. Platforms that enable innovation- driven either by resistance or by other kind of reproduction are necessary. Not all groups of young people will want to register with the government, but is there anything good that can be learnt from their model of organizing and that can be used to their advantage?
A good example is youth movements, and I speak of one that I have seen grow over seven years now - the African Youth Initiative on Climate Change (AYICC). It is a movement that will not access government youth funds, since it is not a registered group. But the movement has over the years provided a platform for young people to learn, engage and grow their careers, and networks in climate change and sustainable development. The movement has numerous success stories of young people who have been part of the movement, and after learning have been able to move forward and establish their own initiatives, build their careers and even start other similar platforms for young people to grow. It continues to grow and reach more young people across the continent. The educated young people in the urban areas are able to develop programmes to reach the uneducated, underprivileged youth in the rural areas and slum areas of Kenya. the movement has expanded to over 30 African countries, its philosophy has been adopted by many youth organizations in each of these countries, and its membership now it's beyond count. The major emphasis of the movement has been agency. It has helped build the capacity and the confidence of the young people. And this International Youth Day, I can only see a future of Africa where these young people will be the leaders to turn around this continent.
AYICC is a journey of a thousand miles that the young people have dared to join....will you support them?